In the 1800s, & even before then, the local people came to camp at Noetzie. The earliest maps call the area Noetziekamma (Khoi-san word for dark water, possibly referring to the tannins leaching into the river from indigenous forested banks).
Noetzie beach and lagoon has been an annual holiday site for the locals ever since we can remember. There was a rough old track down which the ox wagons would creak to the beach. The oxen would be let loose and would graze the dune vegetation while people caught fish abundantly, swam in the clean dark waters of the Noetzie lagoon and enjoyed the wilderness experience. Difficult steep access and the south facing aspect of Noetzie meant that Noetzie was left alone during the colder months.
Iron and timber Cottages were brought down by ox wagon in early 1900s. It is assumed that some of them came from Millwood mining village. "Helenside" was owned by the North family from Oudtshoorn, and the Knysna family Metelerkamp's cottage- is still called "Wegkruip" today. Lagoona, "Torpie's Laughter" are the charming names of the other original cottages. "Yellow cottage" was originally on the site of Noetzie castle, but was later moved to a different position on the beach when the first big castle was built. 7th generations of the same Knysna and Oudshoorn families still holiday at Noetzie today.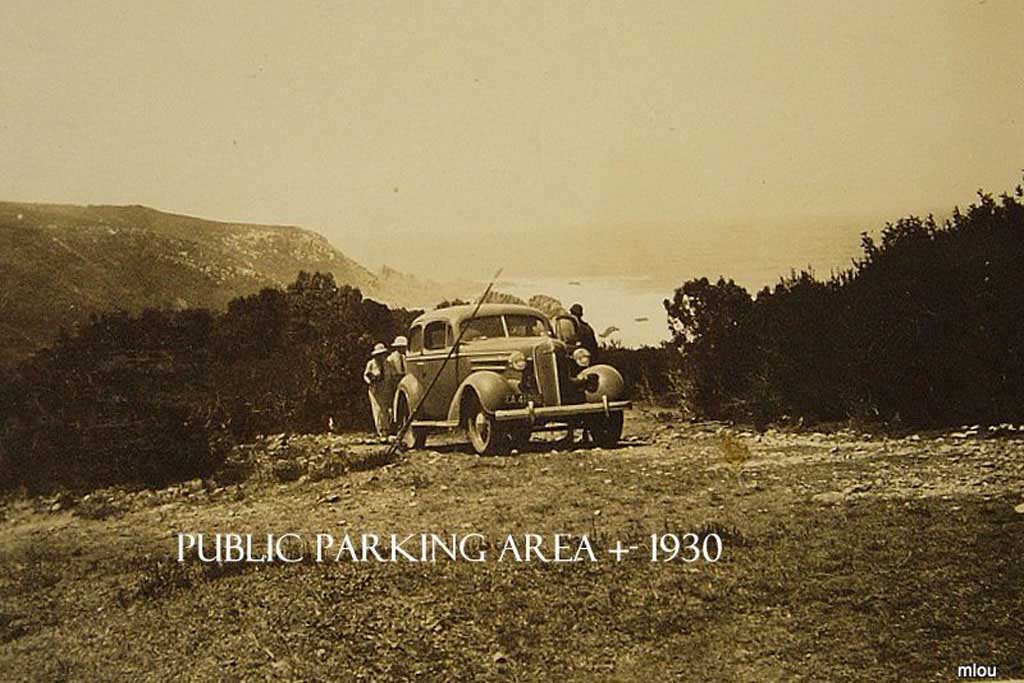 In the early Thirties, the first castle, at the western end of the main beach, was built as a holiday house by Herbert Stephen Henderson, who lived in what was then Southern Rhodesia. He built it in 1932 out of the natural stone found at Noetzie.
The story goes that he had no intention of building a "castle", but had simply used the local stone for practical reasons, when Rex Metelerkamp, who was watching the building process, jokingly said to him: "All you need to do is to add a few turrets and you'll have a castle". And he did. That set the trend. The Hendersons built Pezula on the hill in the late 1930s which was used in the 40s as a convalescent home for the RAF and later sold to Garfield Todd, Prime Minister of Rhodesia…and bought back in the 60s after his banishment from SA. In 1942, Herbert Henderson built what has become known simply as "The Castle". His son built Montrose in the 1970s and the Lindsays built Perekuil in the 1960s.
Aware of Noetzie's natural riches, residents applied to the authorities to have it declared a conservancy in order to protect and preserve it's natural bounty. In 1999, symbolically celebrated as the last year of the millennium, Noetzie officially became a conservancy.
In 2000, Keith Stewart's 'Fastpulse 72' bought the 640 ha 'remainder of Noetzie farm' and began the process towards establishment and development of the Pezula Private Estate.
Learn more about this magical place with your own copy of Chris Everett's "Noetzie – An Illustrated History." This book is a full colour hard-back in square format (290 x 290mm) consisting of 156 pages. This 4th edition was printed in November 2020 and is available in limited supply at R660 per book. To purchase please contact Sandi at braunie1@mac.com